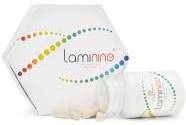 Laminine
Be Happier, Calmer, Focused
& get the Best Nights
Sleep without Drugs!
30 Capsules - $39.95


Laminine
Be Happier, Calmer, Focused
& get the Best Nights
Sleep without Drugs!
Eco-Bottle 120 Capsules
$154.95

REFIVE
Nutrition anywhere
2 Laminine, 1 Omega+++,
1 Digestive+++,
1 Immune+++ in each pak.
Samples
1 (30-count) Box - $161.95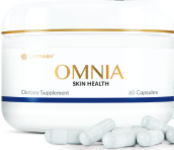 OMNIA - Skin Health
Proven ingredients to protect against cell damage, promote skin cell growth, fulfill nutrient deficiency and promote youthful aging.

60 Capsules - $89.95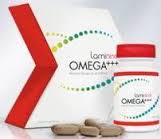 Laminine Omega +++
More pliable arteries and blood vessels. Increased agility,
Balanced cholesterol levels.
Better circulation, etc.
30 Capsules
$39.95

Immune+++
I
s a triple defense
formula sourced from high quality, natural ingredients that are proven safe
and effective to strengthen your immune system.
30 Tablets
- $36.95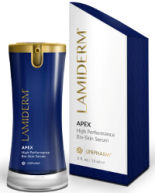 Apex Lamiderm
Clinically shown to boost collagen, elastin and fibronectin by up to 350% in just 3 days

15 ml.
$64.95
-
$59.95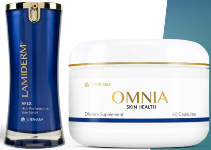 Omnia & Lamiderm
Lamiderm boost collagen, elastin and fibrnectin.
Omnia protect against
cell damage, promote
skin cell growth, etc.
1 of Each - $148.95