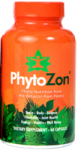 PhytoZon Miracle
Helps with Inflammation,
Arthritis, Joint Health, Flexibility, Endurance
even Heart Health,

60 Capsules - $58.95
Order Here

Pure02 Oxygen
Better energy efficiency, mental clarity, and improved recovery from physical stressors.
30 Servings - $49.95
Order Here


PureAquaMins
Helps remove up 99.9% of Chlorine, fluoride, anaerobic bacteria, viruses, protozoa, pesticides, herbicides, fungicides,
heavy metals etc.
2 oz - 2 bottles - $49.95
Order Here

Wild Conk
Is considered one of the
most powerful weapons
in fighting against
illness and disease.
2 oz bottle - $53.95
Order Here
Stem Cell Release Factor
Shown to Release Millions
of Stem Cells Support Healthy Stem Cells Stimulate Migration
of Stem Cells

30 Capsules -
$64.95
Order Here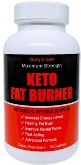 Greg's Own
Keto Fat-Burner
Will help get your body
into Ketosis. While in ketosis,
your body burns fat
for energy, etc.
90 Capsules

$59.95 - $39.95
Order Here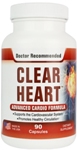 Clear Heart
A Healthy Heart
Your Life Depends On It.
Promote healthy circulation,
blood flow, and oxygen flow
90
Capsules -
$55.95
Order Here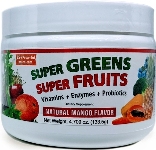 Super Greens - Super Fruits
Vitamins + Enzymes + probiotics. D
esigned to support your bodyís natural cellular energy levels, glucose metabolism, digestion and a healthy cardiovascular system.

15 Servings -
$55.95

Order Here