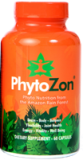 PhytoZon Miracle
Helps with Inflammation,
Arthritis, Joint Health, Flexibility,
Endurance even Heart Health, etc.
60 Capsules - $57.95
Buy more Save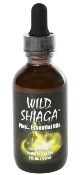 Wild Shiaga + Essential Oils
Black Cumin, Lemon,
Cinnamon Bark, Peppermint
Is considered one of the most powerful weapons in fighting
against illness and disease.
60 ml / 2fl - $49.95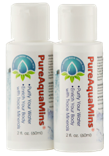 PureAquaMins
Helps remove up 99.9% of Chlorine, fluoride, anaerobic bacteria, viruses, protozoa, pesticides, herbicides, fungicides,
heavy metals etc.
2 oz - 2 bottles - $49.95

Nu-Derma Gold w/24K Gold
Tighten lines and wrinkles around the eyes, face and neck. Repair dry and wrinkly hands,
Remove dark circles
.
$64.50 - $49.95