Restorate
Assists in providing daily supply of calcium, magnesium, iron, potassium, zinc, silicon, copper, manganese, chromium and vitamin D.
Aids in better Sleep too.
[Samples Available Here]

one month supply.

$23.95
- $
15.95

(13 in Stock)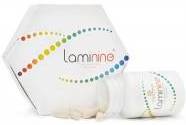 Laminine
Be Happier, Calmer, Focused
& get the Best Nights Sleep
without Drugs!
(International Ordering)
30 Capsules - $39.95

Apothe-Cherry Concentrate
Rich source of anti-oxidants, plus. Contains melatonin, which may help balance proper sleep.
May support healthy joints.
16 oz - $29.95

Neu-Becalm'd
Helps Stress, Depression,
Sleep issues, etc.

90 Capsules - $37.00
or 4 btls $143 Save $5