Neu-Becalm'd

Helps Stress, Depression,
Sleep issues, etc.

90 Capsules

$42.50 -
$37.95 or
4 btls $145.95 Save $5.85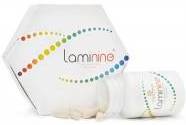 Laminine
Be Happier, Calmer, Focused & get the Best Nights Sleep
without Drugs!
(International Ordering)

30 Capsules - $39.95

Apothe-Cherry Concentrate
Rich source of anti-oxidants, plus. Contains melatonin, which may help balance proper sleep. May support healthy joints.
16 oz - $27.95
Quantum Sleep
Provides a deep rest so you can awaken refreshed and vital. Assists in entering
REM sleep - a deep, relaxing sleep; you
will dream more, etc.

12 Discs to a Package
$49.95